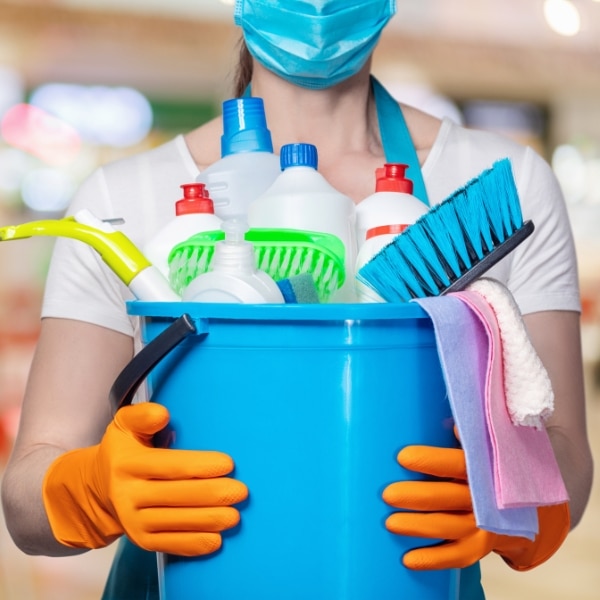 Give your home some extral love!
Get Your Home Spotless With Our Deep Cleaning Services in Shelby Township MI
Our deluxe deep cleaning service is perfect for homes in Rochester MI, with built-up dust and dirt. It's also an excellent choice for those who want to try our services for the first time. 
Our deep cleaning service is our most thorough cleaning and will leave your home springtime fresh and meticulously clean! Our house cleaning professionals know exactly how to make each and every surface in your home sparkling clean.
Rochester Cleaning offers fast and free, no-obligation house cleaning quotes over the phone and on our website. Give us a call or click the button below to get started today.
We also offer the following hourly services:
Laundry folding - Do you hate folding laundry? You can add laundry folding to your cleaning services and we'll take care of it all for you!
Light cleaning and laundry - With this plan, we'll tidy up the house, run the vacuum, wipe the counters, and do some laundry while we're there!
Priority cleanings by the hour - If you provide us with a list of priorities, we'll tackle the list and adjust it by the hour to complete it.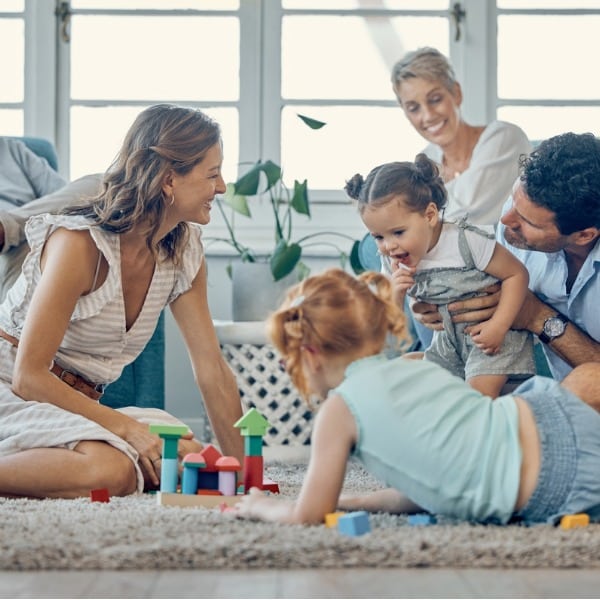 One-time or occasional cleaning services
a deep cleaning is great for special occasions
Our deep house cleaning services in Rochester MI are designed to get your home looking its best. we offer two levels of deep cleanings. The one you select will depend on how recently the home has been thoroughly cleaned and the level of build-up on surfaces.
General Cleaning - Our general cleaning is a thorough cleaning designed for homes that have been well maintained and don't have an excessive build-up of dirt, dust, or soap scum on surfaces.  
Deep Cleaning - This is our most thorough cleaning. We'll meticulously clean every surface in the home (except walls and windows). This includes hand washing woodwork like baseboards, doors, and window sills.
Call Now to Book or Request a FREE Quote Today!
What's Included In Our Deep Cleaning Service
Our Deep Cleaning includes all the bells and whistles of a general cleaning service—with a plus! Besides the wiping and dusting you usually find in a standard service, the Deep Cleaning adds a detailed emphasis on build-up. We clean appliances, baseboards, furniture, stairs, wash countertops, backsplashes, and more! Our general cleaning follows the checklist on the recurring service page. Our General Cleaning follows the checklist on the recurring service page.
Dust furniture
Wash window sills
Remove cobwebs
Wash inside patio door glass
Wash baseboards
Wash doors and door frames
Dust knick-knacks
Dust ceiling fans
Make beds
Clean mirrors
Empty trash & reline basket
Vacuum carpets
Vacuum & mop floors
Remove cobwebs
Wipe cabinet fronts
Wipe fronts of appliances
Clean microwave, inside and out
Shine stainless steel
Clean stove top
Clean countertops
Clean sink, faucet & drains
Dust window sills
Dust knick-knacks
Dust baseboards
Empty trash
Sweep & mop floors
Remove cobwebs
Clean mirrors
Wipe counter
Wipe cabinet exteriors
Clean tub/shower/sinks
Clean toilet, inside and out
Dust paper holder/towel racks
Dust window sills
Dust knick-knacks
Dust baseboards
Empty trash & reline basket
Shake rugs
Sweep & mop floors
frequently Asked questions about our Deep Cleaning services
When booking, let us know beforehand if you'll be home or away during the service hours. This way, we can know if we'll need a lock box, enter a code, or you authorize someone to let us in to deliver the results you want.
It will depend on many things, such as square footage, number of bathrooms, etc. Tell us more about your home to give you an accurate estimate of how many hours will be needed!
It's very easy to book with us! All you need to do is request an estimate first by clicking here, and we'll call you as soon as possible! Or you can call us at (248) 961-2063 if you have any questions.
You're 60 seconds away from a sparkling clean space!