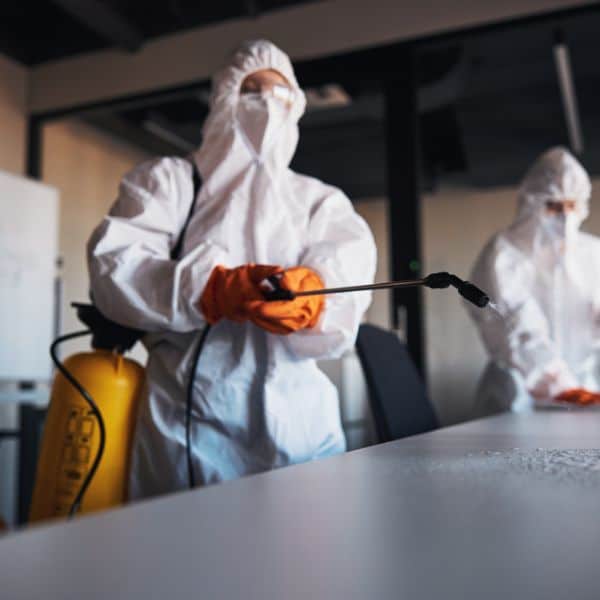 keep employees and customers safe and healthy
reliable commercial disinfecting services to keep your commercial spaces sanitized
At Rochester Cleaning, we understand the importance of maintaining a clean and safe environment in commercial spaces. A spotless and sanitized commercial space can improve the productivity of employees, help keep everyone healthy, and create a positive image for your business. That's why we offer reliable commercial disinfecting services to keep your premises sanitized and free from harmful germs and bacteria.
Our team of experts is highly trained and uses state-of-the-art equipment and eco-friendly disinfectants to ensure your space is thoroughly cleaned and disinfected. We take pride in our work and ensure that every corner of your commercial space is thoroughly cleaned from floor to ceiling.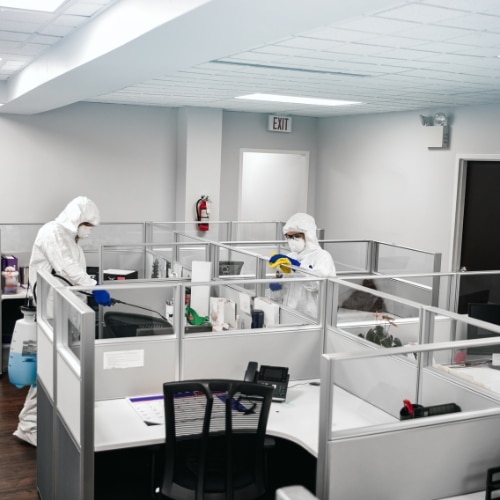 Disinfecting Service
How We Disinfect Commercial Spaces
Keeping your commercial space clean and sanitized plays a vital role in ensuring that your employees and customers stay happy and healthy.
The professional cleaning technicians at Rochester Cleaning use specialized equipment and highly-effective cleaning solutions to thoroughly disinfect and sanitize surfaces, such as desks, counters, and door handles, to eliminate harmful bacteria and viruses. Our experienced cleaners pay extra attention to high-touch areas, like elevator buttons and light switches, to ensure that they are thoroughly cleaned and disinfected.
By regularly scheduling professional disinfecting services, business owners in Rochester, MI, can provide a healthier environment for everyone who enters their commercial space.
Call Now to Book or Request a FREE Quote Today!
frequently Asked questions about our Disinfecting services
Rochester Cleaning has the necessary expertise, equipment, and cleaning products to ensure that your business is thoroughly disinfected and safe for your employees and customers.
When choosing a professional disinfecting service, it is important to hire a company that has experience in disinfecting commercial properties. Rochester Cleaning is a licensed, insured, and bonded cleaning business that hires experienced and highly-trained technicians who follow proper state-of-the-art commercial disinfecting protocols.
The frequency of disinfecting services depends on several factors, including the size of your business, the number of employees and customers, and the nature of your business operations. Some businesses may require daily disinfecting, while others may only need weekly or monthly services. Give us a call and we will help you assess your business and recommend a schedule that meets your specific needs.
You're 60 seconds away from a sparkling clean space!